See why so many georgia schools
choose

Pro

Com!
All Coaches can switch to any channel

Flip to Mute Headset Technology

Customized Digital Display

Voice Channel Announce

Up to 18 Hours of Battery Life
No Base Station

Belt Packs or All-In-One (Mix and Match)

The Most Power (Guaranteed to work in any stadium)

The Most Durable

IP67 Water Resistant
​
If you aren't using

Pro

Com, you aren't using the best
See what schools are saying about

Pro

com!
Jason Thompson - Former Head Coach
Central Gwinnett High School
"Been using ProCom for the last two seasons. simply freaking awesome. Never failed us once."
Joey King - Head Coach
Carrollton High School
"It's the best that I've been around. Their bang for the buck is the best you're going to find. Throughout the season it was a very high-quality product, with a lot of clarity, we didn't have one single issue. If you're looking for headsets, I highly recommend ProCom."
Rocky Hidalgo - Head Coach
Glynn Academy High School
"ProCom solved a lot of problems that other guys gave us on Friday nights. Had no problems at all and very satisfied with the quality. My experience has been exceptional."
Trevor Williams - Head Coach
Creekview High School
"ProCom has taken the worry out of gameday communication. It's a great product at a great price. The sound quality is unmatched."
Daniel Williams - Head Coach
Langston Hughes High School
"When I tell you ProCom was the best thing we needed, I mean we had no issues. We played in the state championship and games 1-15, it was an amazing product, everything was crisp, with no interruptions or anything whatsoever."
Josh Lovelady - Head Coach
Mill Creek High School
"ProCom has been a huge asset to Mill Creek football. The quality and consistency week in and week out is a huge stress relief to our staff. ProCom is the best I have used in my 25 years of coaching."
Clay Stephenson - Head Coach
Calhoun High School
"We switched mid year to ProCom after having problems with another system we used. The first week we got them, it was so easy to setup and the communication was better than any other headset system I have used. Saved us a lot of time but most of all it was reliable."
John Small - Head Coach
East Coweta High School
"I don't even know where to begin. It is the best system I have used in over 20 years. The setup is unreal. Service is second to none, but the clarity and reliability is unmatched. There is nothing better."
John Ford - Head Coach
Effingham County High School
"Nothing matches the affordability, reliability, availability, and overall ability of ProCom. Not to mention their customer service is second to none. I cannot recommend this product enough. If you want to eliminate one headache on Fridays, this is the way to do it."
Philip Jones - Head Coach
Brookwood High School
"The reliability has been key for us. What we were so frustrated with other systems before, is whether we were in Mercedes Benz Stadium, or we were home, or on the road, you know you could turn it on and it would work every single time. The clarity was the same every single time and we just love that."
Eric Godfree - Head Coach
North Gwinnett High School
"I've been coaching for 21 years and ProCom has clearly been the best headset I've ever used. From the ease of set up to the clarity and no disruptions during the games. It's one less thing for me to worry about on gameday."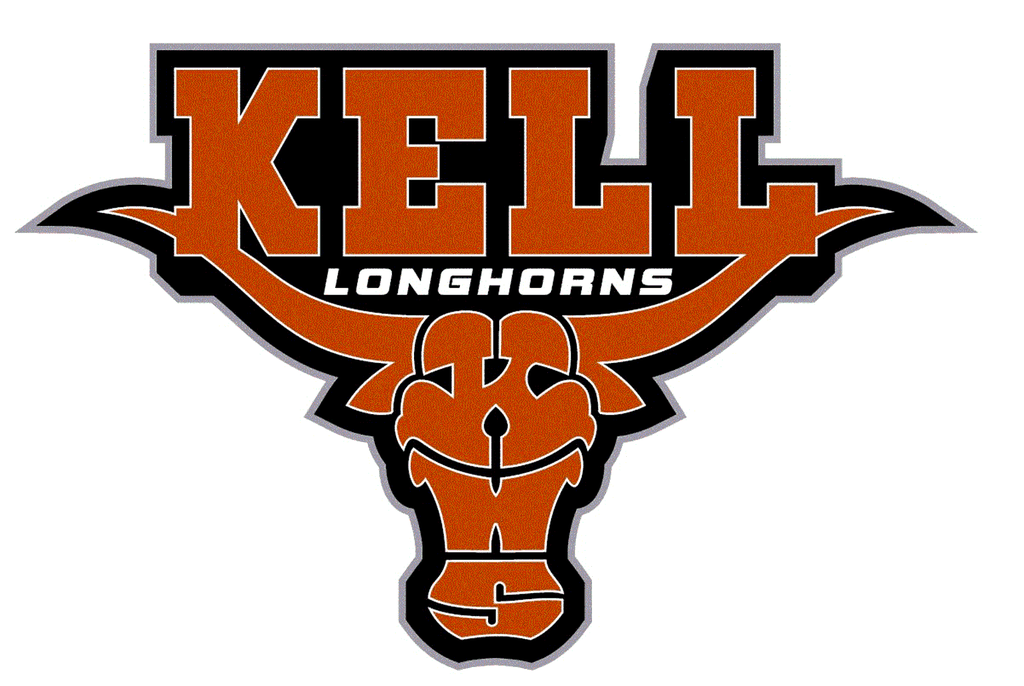 Bobby May - Head Coach
Kell High School
"We always had issues with other headset companies as far as getting signals and having interference during games. We played in some big stadiums with some big crowds and ProCom never gave us any issues. They're so clear you almost don't even know they are on."
Baker Woodward - Head Coach
Savannah Christian Prep High School
"It worked great last year for us. When we first got it I had one of my coaches take the headset to Chatham Parkway (a highway by the school) while I stood in the gym which is about 300 yards away and it it was still clear. I love how you can charge the headsets with a USB cable just like your cell phone. It makes it so much more convenient. We have not had any problems with ProCom. In my 19 year career of coaching, we rarely get through a season without something going wrong with our headsets. Last year we had zero problems."
Coleman Joiner - Former Head Coach
Whitefield Academy High School
"Switching over to ProCom this off-season has been one of the best decisions we've ever made. They are the highest quality product out there, so you feel like you're using a college-grade system. We have used them every day at practice so far, and it has been unbelievable how much our communication with coaches, players, and signalers has improved! I have no doubt these will be a game-changer come Friday nights!"
Pro

Com's complete list of Georgia schools!
A - e
​
Ace Charter High School
​
Adairsville High School
​
Alexander High School
​
Allatoona High School
​
Apalachee High School
​
Aquinas High School
​
Arabia Mountain High School
​
Archer High School
​
Ashworth Middle School
​
​
​
Baldwin County High School
​
Banks County High School
BEST Academy
​
Bleckley County High School
​
Booker T. Washington High School
​
Bowdon High School
​
Brantley County High School
​
Brookwood High School
​
Buford High School
​
​
​
Calhoun High School
​
Cambridge High School
​
Camden County High School
​
Carrollton High School
​
Cartersville High School
​
Cass High School
​
Cedar Grove High School
​
Cedartown High School
​
Centennial High School
​
Central High School
​
Chattahoochee County High School
​
Chattahoochee High School
​
Cherokee Bluff High School
​
Cherokee High School
​
Chestatee High School
​
Clinch County High School
​
Crawford County High School
​
Creekview High School
​
​
​
Dacula High School
​
Dade County High School
Dalton High School
Dekalb Co Schools
Denmark High School
Dooly County High School
Douglas County High School
Douglass High School
​
​
​
Eagle's Landing Christian Academy
Eagles Landing High School
East Coweta High School
East Forsyth High School
East Hall High School
East Jackson High School
Eastside High School
Effingham County High School
f - l
​
Fayette County High School
Fellowship Christian School
First Presbyterian Day School
Flint River Academy
Flowery Branch High School
Forsyth Central High School
Franklin County High School
​
​
G W Carver STEM High School
Gainesville High School
Gilmer High School
Glynn Academy
Gordon Central High School
Gordon Lee High School
Grayson High School
Greene County High School
Grovetown High School
Gwinnett County Public Schools
​
​
​
Habersham Central High School
​
Hampton High School
​
Hardaway High School
​
Hart County High School
​
Hawkinsville High School
​
Hebron Christian Academy
​
Horizon Christian Academy
​
Houston County High School
​
​
​
Irwin County High School
​
Islands High School
​
​
​
Jackson County High School
Jackson High School
Jasper County High School
Jeff Davis High School
Johns Creek High School
Johnson High School
Jonesboro High School
​
​
​
Kell High School
​
Kendrick High School
​
Kennesaw Mountain High School
​
King's Ridge Christian School
​
​
​
LaGrange College
LaGrange High School
Lake Oconee Academy
Lambert High School
Landmark Christian School
Laney High School
Langston Hughes High School
Lanier Christian Academy
Lanier High School
Lassiter High School
Liberty County High School
Loganville Christian Academy
Loganville High School
Long County High School
Lumpkin County High School
m - r
​
Macon County High School
​
Madison County High School
Marietta High School
Marist School
Mary Persons High School
Maynard Jackson High School
Meadowcreek High School
Metter High School
Midtown High School
Mill Creek High School
Miller County High School
Milton High School
Mitchell County High School
Montgomery County High School
Mount Paran Christian
Mount Pisgah Christian School
Mountain View High School
Mt. Bethel Christian Academy
​
​
​
New Manchester High School
Newton County High School
North Cobb High School
North Forsyth High School
​
North Gwinnett High School
​
North Oconee High School
​
North Springs High School
​
Northwest Whitfield High School
​
Oglethorpe County High School
​
​
​
Parkview High School
​
Peach County High School
​
Peachtree Ridge High School
​
Pebblebrook High School
​
Pickens County High School
Pickens High School
Pierce County High School
Pike County High School
Pinecrest Academy
Pope High School
Portal Middle High School
Providence Christian Academy
Putnam County High School
​
​
​
Rabun County High School
Redan High School
Richmond Academy
​
Ringgold High School
River Ridge Touchdown Club
Riverwood International Charter School
​
Robert Toombs Christian Academy
Roswell High School
Rutland High School
s - z
​
Saint Pius X Catholic High School
Savannah Christian Preparatory School
Savannah Country Day High School
Savannah High School
Shiloh High School
Shorter University
Social Circle High School
Sonoraville High School
South Effingham High School
South Paulding High School
Southwest Dekalb High School
Spalding High School
Spencer High School
Sprayberry High School
Starrs Mill High School
Statesboro High School
Stone Mountain High School
Stratford Academy
​
​
​
Tattnall Square Academy
Taylor County High School
Temple High School
The Heritage School
The King's Academy
The Walker School
Thomas County Central High School
Thomas University
Tift County High School
Toombs County High School
Towers High School
​
Towns County High School
Treutlen County High School
Troup County High School
​
​
​
University of West Georgia
​
​
​
Ware County High School
Warner Robins High School
Wayne County High School
West Hall High School
Westlake High School
Westover High School
Wheeler High School
White County High School
Whitefield Academy
Whitewater High School
Wilcox County High School
Wilkinson County High School
Windsor Forest High School
Woodstock High School